In August 2010, WDHR launched Day Break, a new morning show unlike anything that's ever been on the air, anywhere. Seriously. A crack team of broadcasters came together to create a morning show format that is equally addictively entertaining and incredibly annoying. We could tell you the show defies description and then go right ahead and try to describe it, but that would be silly…wouldn't it?
News, weather, sports, entertainment, and (in spite of what W.C. Fields famously advised) even dogs and children share the stage as our team wakes up the region like a stiff cup of coffee and a cold splash of water right in the face. Not necessarily in that order.
Join Ted Meadows, and Carolina Weatherford every morning. Music – at least a little – laughter, talk and information all combine to create a fabulous way to wake up and start your day. If your mom isn't going to gently nudge you out of bed with a cup of hot chocolate, your next best bet is Day Break. 6 – 9 am, by the way… Monday through Friday. Every single day. We'll keep going till we get it right.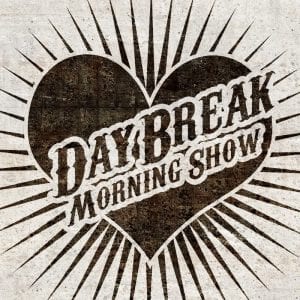 Mon-Fri | 6a-9a
The "Talent"