2013 National On-Air Personality of the Year, Academy of Country Music Awards
Cody Alan is the Host and Executive Producer of CMT Radio Live with Cody Alan and CMT After MidNite with Cody Alan. Both shows are broadcast on radio stations across America and originate from Nashville as CMT's ultimate radio shows. Cody's wit, energy and charm shine with big star guests and live interaction with listeners. Cody brings fans unprecedented access to all things current in country music and entertainment in an environment that's genuine, unpredictable and fun. Dierks Bentley says, "Cody's show always feels fresh and current. Cody cares about country music's past and future, and has always worked to make his shows exciting, interesting and personal."
Recently named of one "Nashville's Most Beautiful People", Cody is Host of CMT's signature music show, Hot 20 Countdown, seen every Saturday and Sunday at 11:30am/10:30c. Cody is also the first face of Country music in the morning on 0 to 60, offering CMT viewers a snapshot of the latest music news every weekday. On weekends, catch Cody hosting #1 Music and a Movie. Cody is a regular columnist in Country Weekly magazine, and was recently the official voice of the CMT Music Awards.
Cody is a respected veteran personality, producer and programmer in the broadcast industry, recently named the 2013 National On-AirPersonality of the Year by the Academy of Country Music. After gigs in South Carolina, Georgia and Florida, Cody made it to the major leagues at age 23 when he landed in Dallas-Fort Worth, Texas. Along the way, Cody has received numerous national awards including DJ of the Year from Country Radio Broadcasters, and 2010 National On Air Personality of the Year at the ACMs. Cody has been honored at the Grand Ole Opry, featured in USA Today and GQ Magazine, and has been a contributor on E!News, CNN HLN and in People Country. As well, Cody was named Radio and Records Music Director of the Year five times, while Billboard magazine and the Radio Music Awards honored him with the annual title as well.
When not on radio or TV, Cody loves working out, running, watching reality shows, superhero movies, listening to all kinds of music, relaxing in the mountains, eating Mexican food and spending time with family and friends.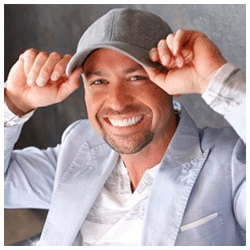 Mon-Fri | 12a-6a